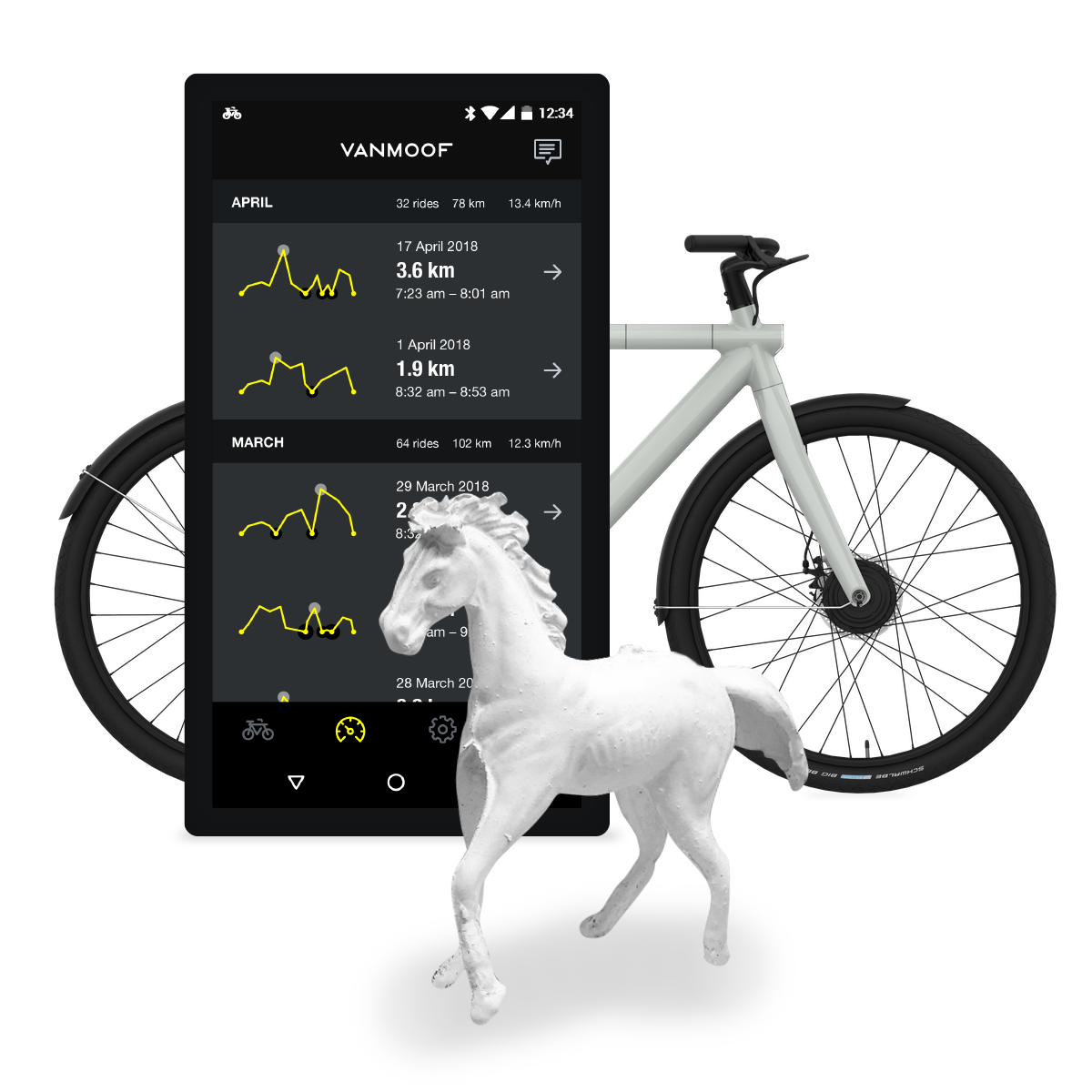 VanMoof designs and builds commuter bikes for city riding. Their connected electrified bikes work with an app to provide a better biking experience with customization and anti-theft features.
Getting Started
We got to know our users' experience with a test ride.
To better understand the needs of our users, we immersed ourselves in the experience of setting up and riding a VanMoof through the city. This helped us to identify pain points that we could improve through the app's redesign.
In close collaboration with the client, we prioritized the existing features and brainstormed a handful of others that would enhance the user's experience while elevating the brand.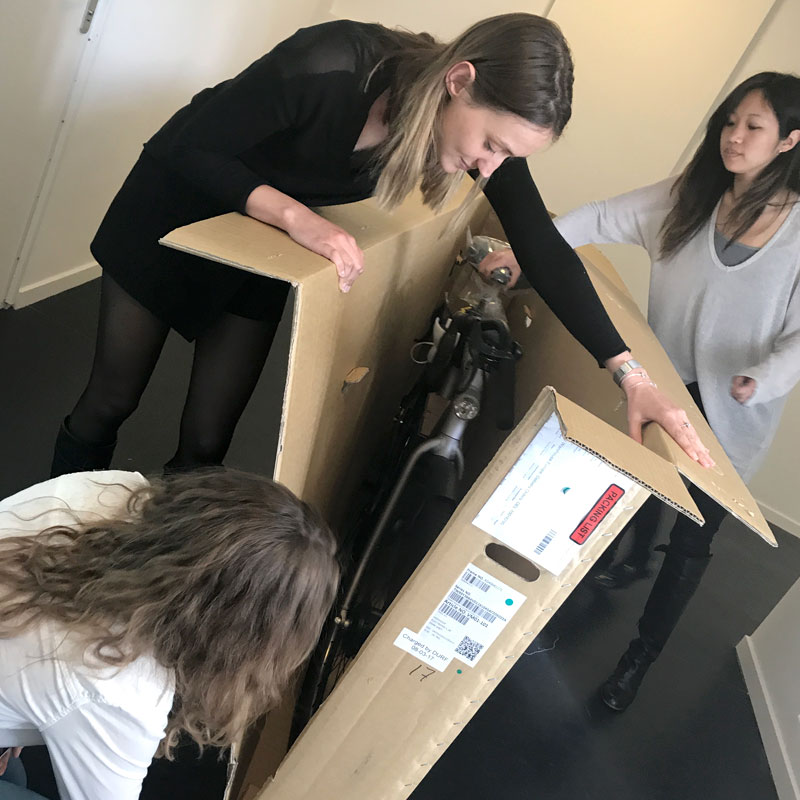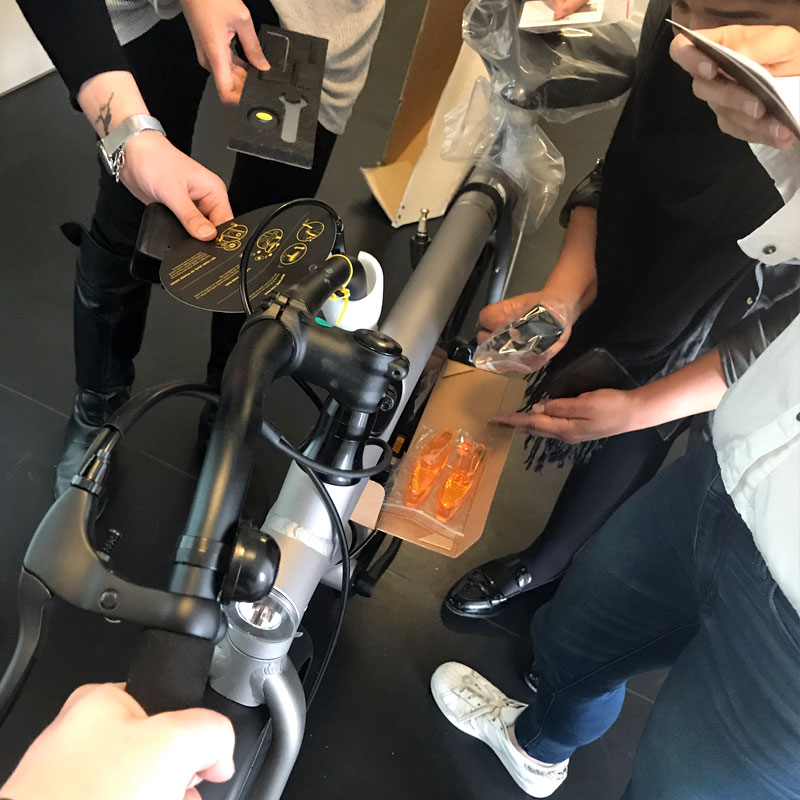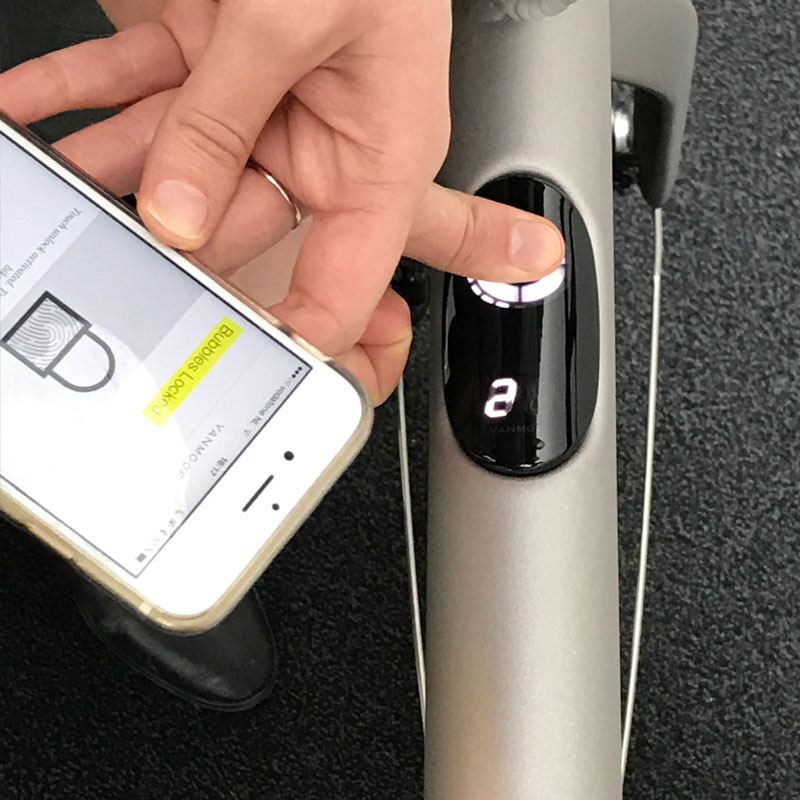 Exploration
We explored many options and refined the app's aesthetics to feel in-line with the careful design of the bike.
The goal of the app was not to create a great digital experience, but rather to support the great experience of riding. So we created a series of screens that was meant to help the user during key moments off the bike, and then to get out of the way once they started pedaling.
We explored multiple interaction models through gestural design to help our client envision the different ways the app could look, feel, and bahave.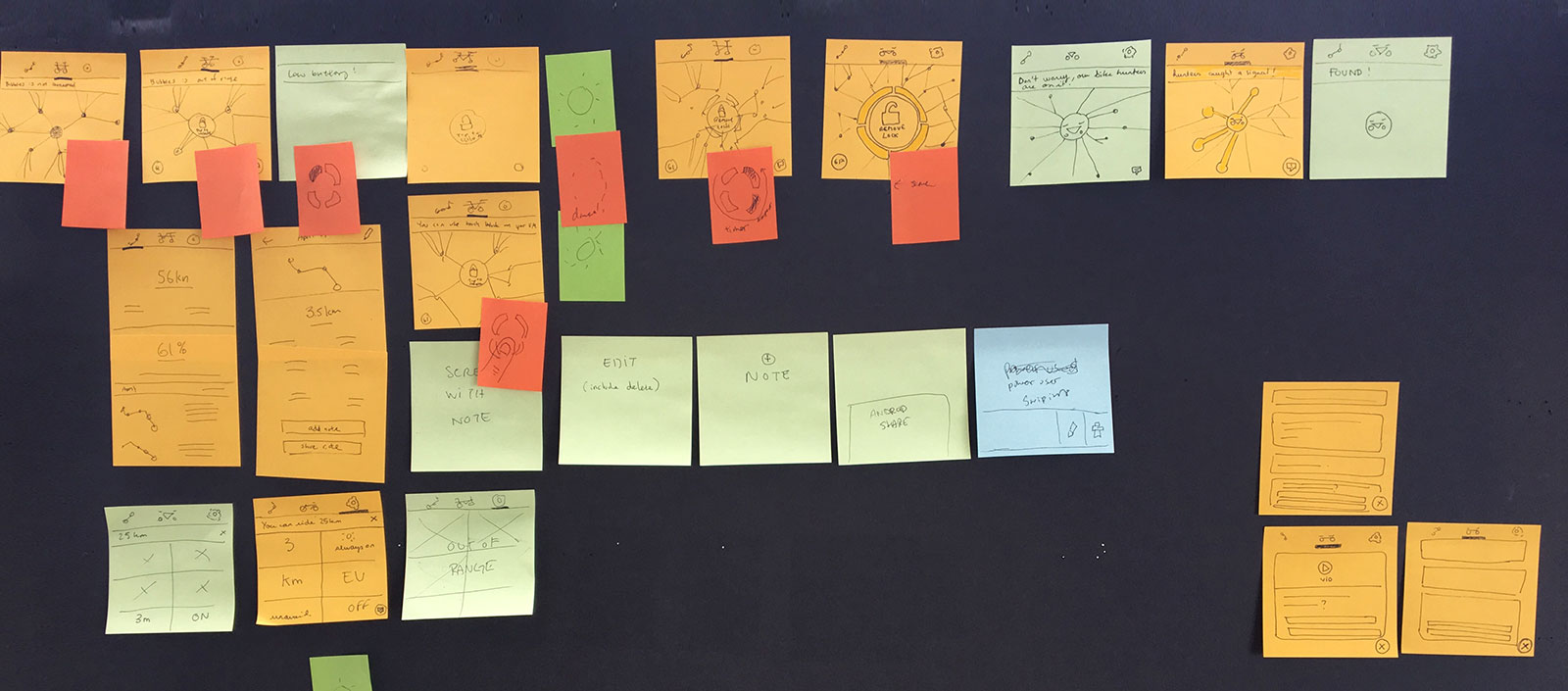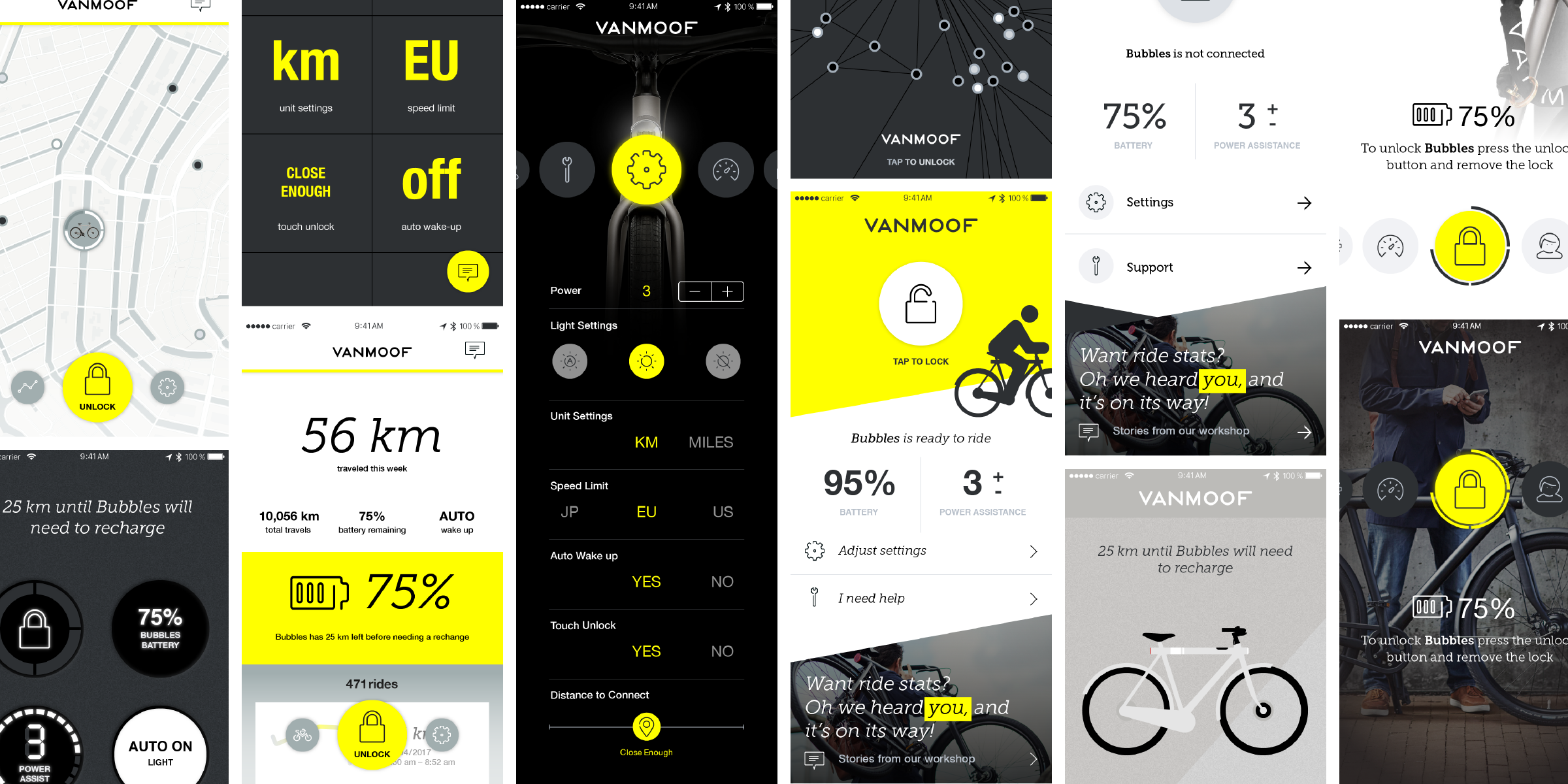 Implementation
We worked closely with development to optimize the design and reduce the need for heavy documentation.
To communicate an experience with an integrated chat interface to developers, we built two diagrams. The flow diagram showed how the user moves through screens, while a decision tree how the user engages with a chat bot for help.
We also created design guidelines to communicate the rationale behind our decisions so that VanMoof's internal team could move forward with confidence when adding new features.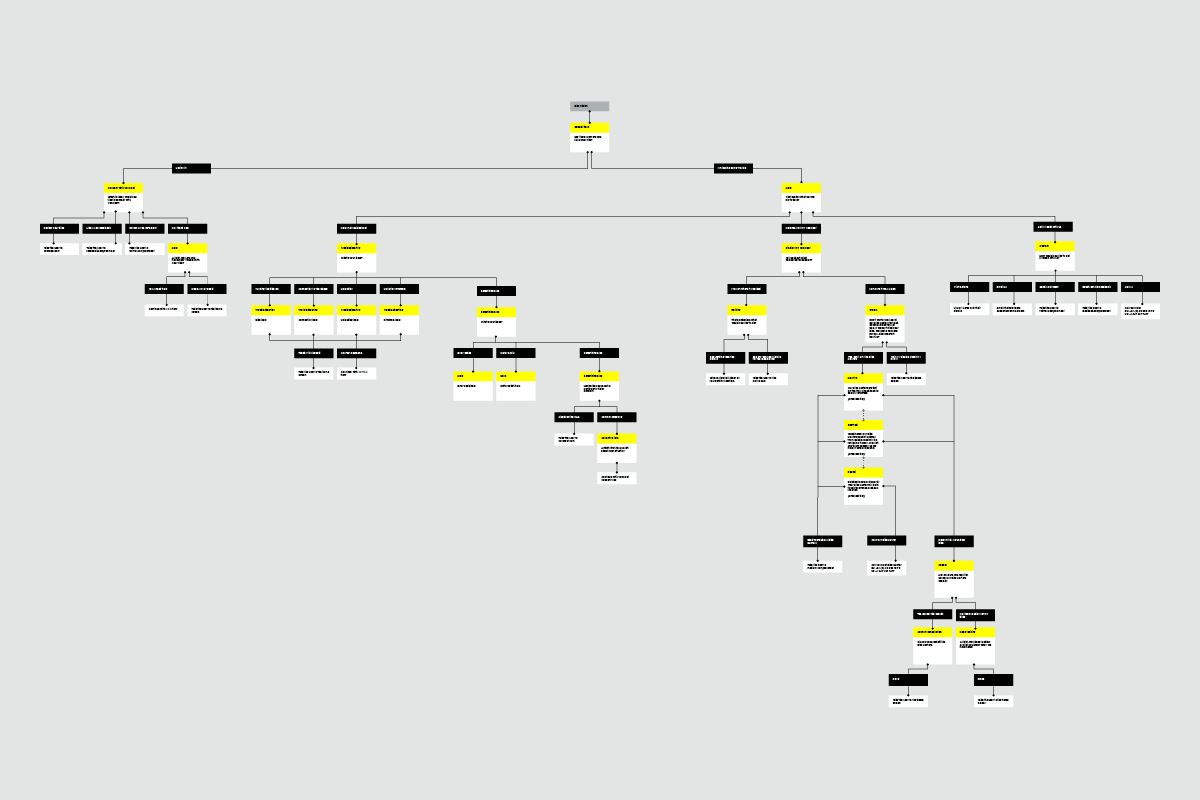 Team
Creative Director, 3 UX Designers, Technologist