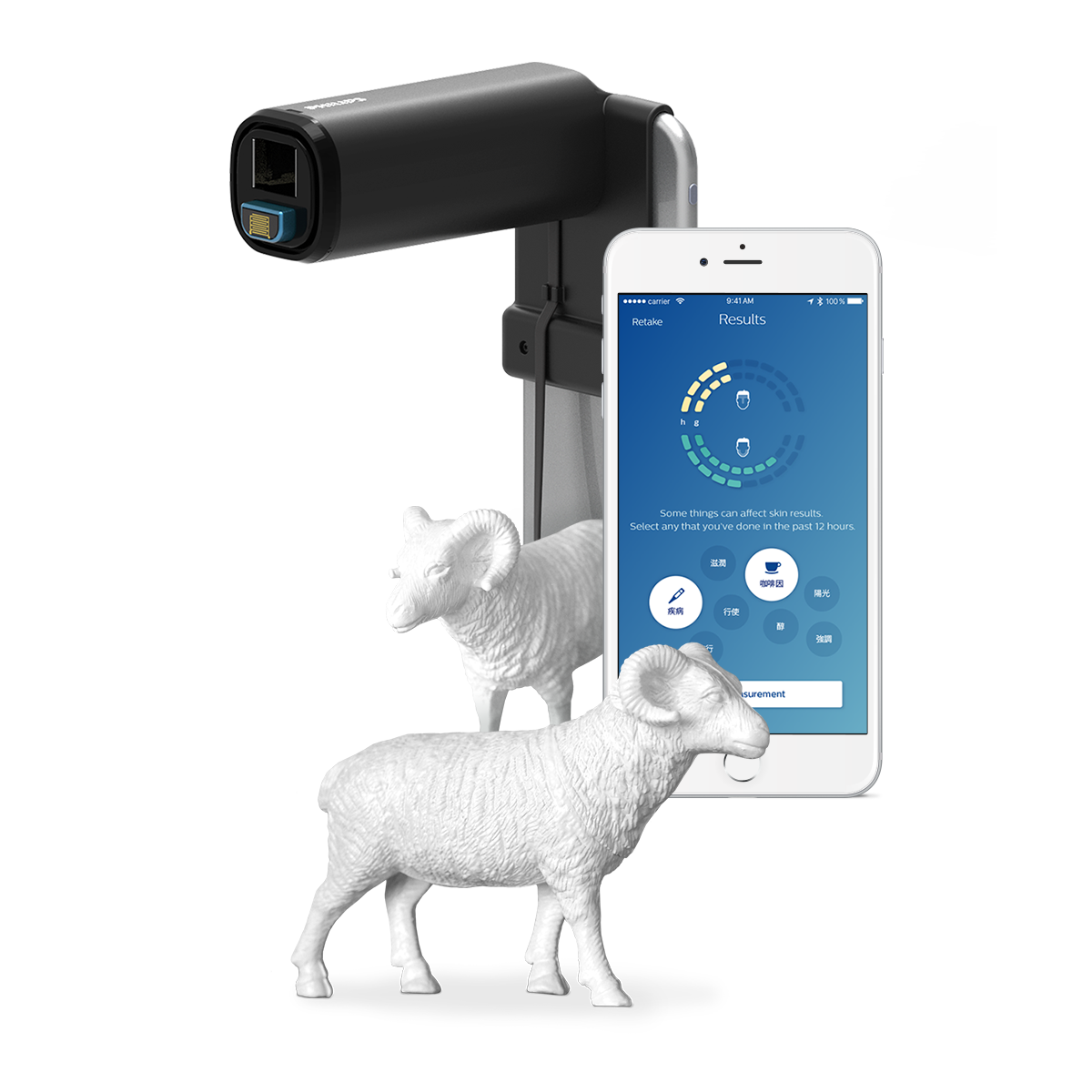 Smart face care is a range of products including a FaceSmart shaver and cleansing brush, a SkinAnalyst sensor and an iPhone app. We worked together with Philips Male Grooming to create an app to support users in measuring and improving their facial skin hydration and gloss.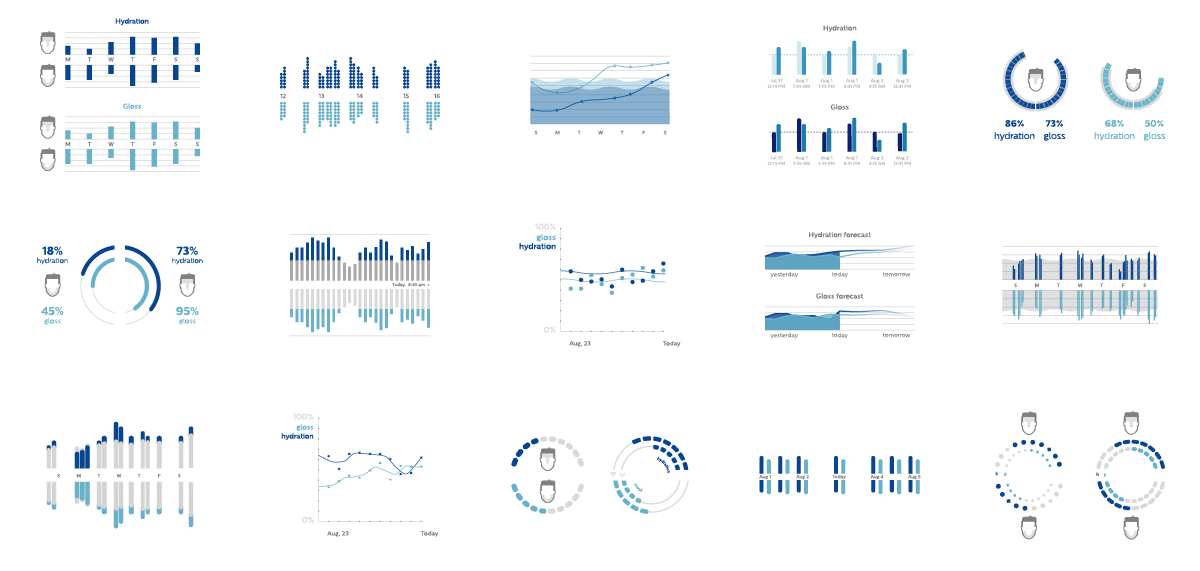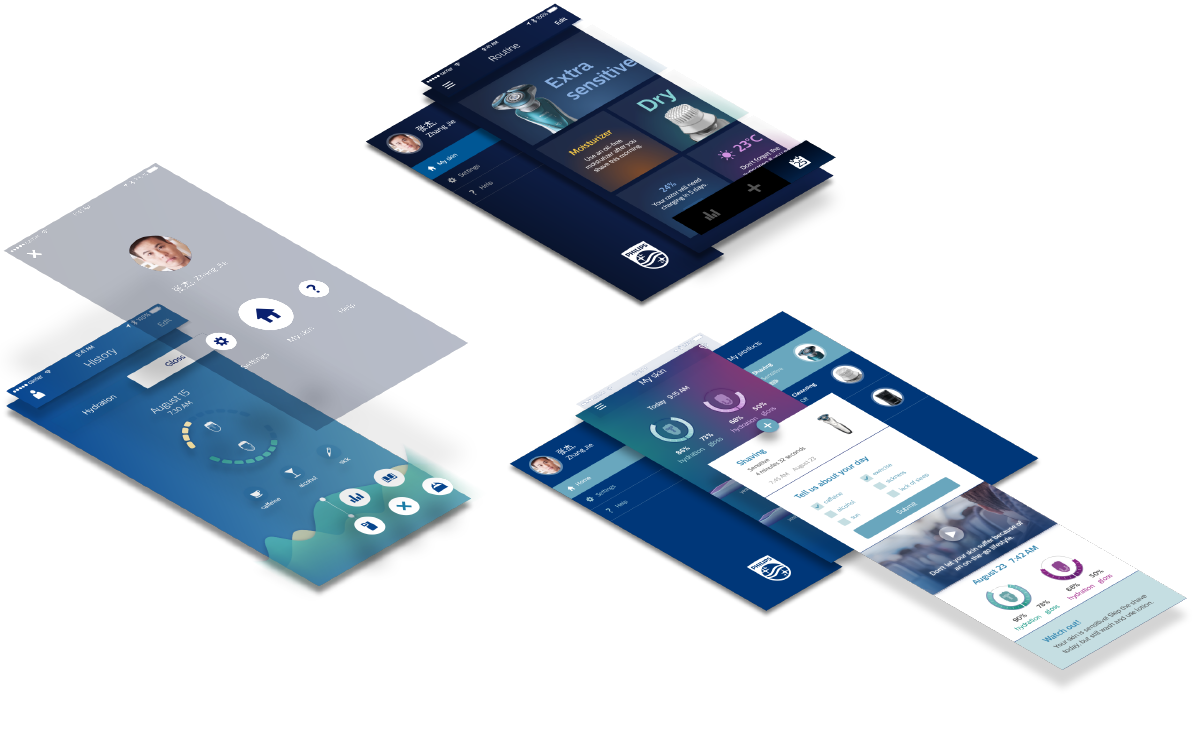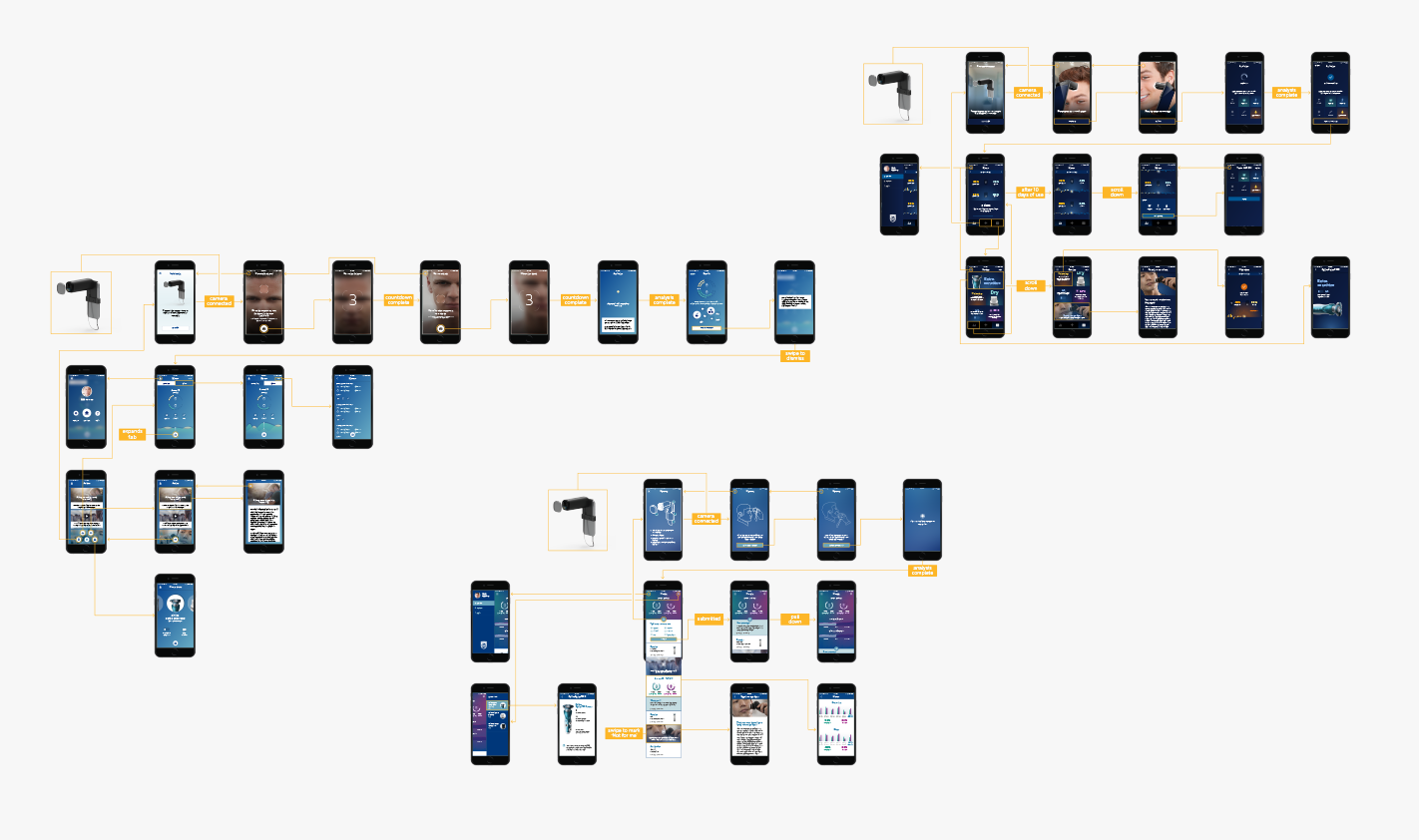 We used design explorations to reinspire the team.
The FaceSmart project was already well underway when The Artificial was engaged. We helped to disrupt the ongoing work and solidify the existing thinking by creating additional architectural and visual design directions.
We focused on the key feature and unique offering of the app: the data visualization of skin health.
FaceSmart revolves around two types of visualization: a single measurement of skin hydration and gloss and those measurements shown over time. We focused on finding the best way to communicate this data, knowing that these visualizations would be the user's core experience.
Through a tight development process, we kept compromises to a minimum.
We worked closely with the internal design and development team to make sure the design was implemented correctly and that compromises were considered and intentional when made.
Team
two designers, creative director